🚧 
This article is incomplete
This article is incomplete & needs to be reviewed. You can help by creating a pull request.
Overview​
Configure screen is a menu that allows you to customize the widgets that will be displayed on the map. On this screen, you can enable information and navigation widgets, buttons, marker widgets, a ruler, and add quick actions.
All widgets are profile dependent, so if you change the order, visibility, or state for one profile, they will not apply to other profiles. Each profile has its own predefined list of widgets based on the navigation screen design. It can be configured and used with or without navigation.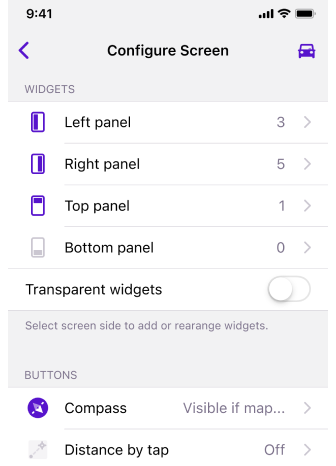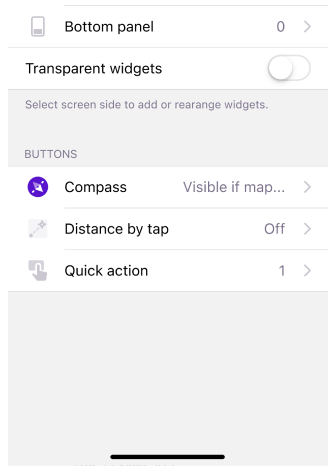 Transparent widgets - makes transparent the background of the navigation and information widgets.
Widget panels​
Right / Left panel widgets​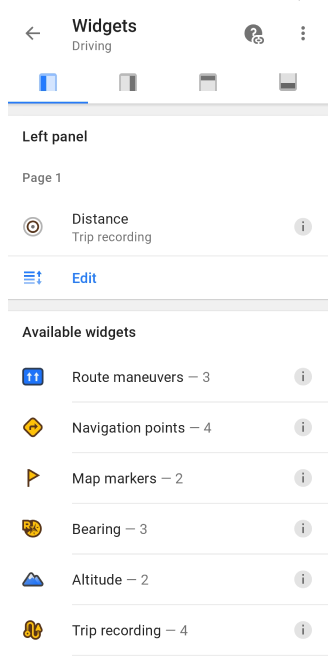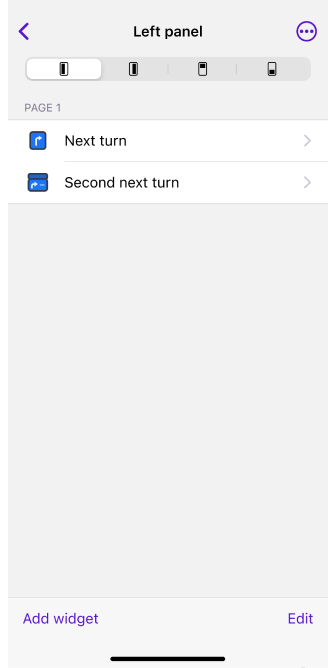 Top / Bottom panel widgets​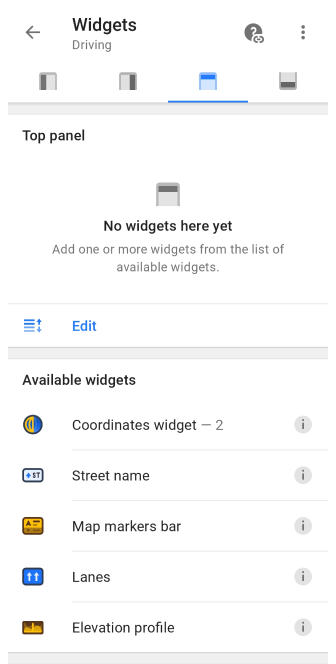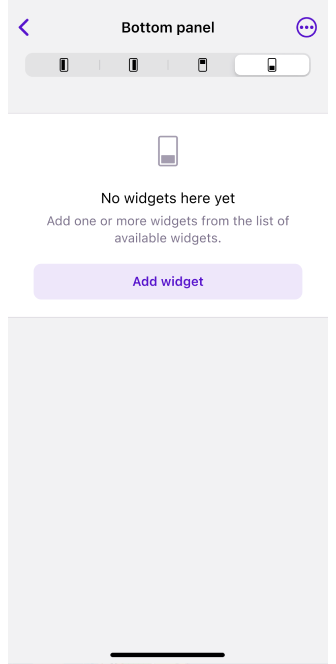 Buttons​
Compass. Indicates how the map is oriented on the device.
3 views: Always visible, Always hidden, Visible if map is rotated.
3D mode - appears in the list and is available for setting if the map rendering engine Version 2 (OpenGL) is selected.
Distance by tap - gives options to measure the distance from your position to the selected point.
Quick action - is a button that gives quick access to frequently used actions.
Pages for widgets​
Menu → Configure screen → Right panel / Left panel → Edit → Add page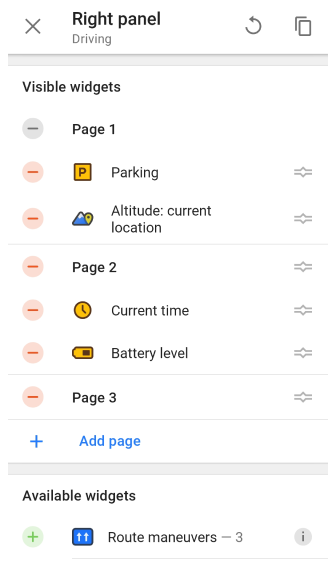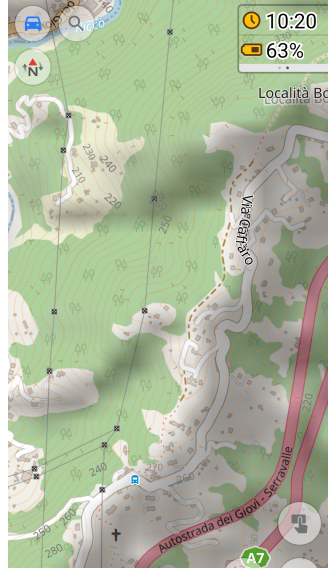 Menu → Configure screen → Right panel / Left panel → Edit → Add page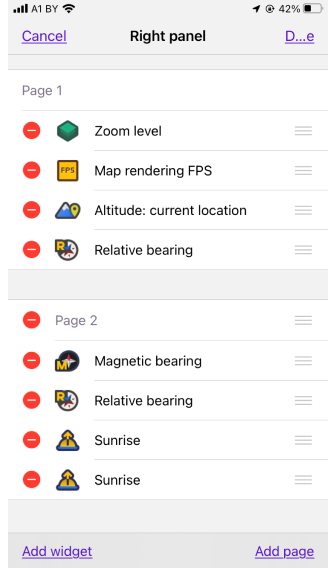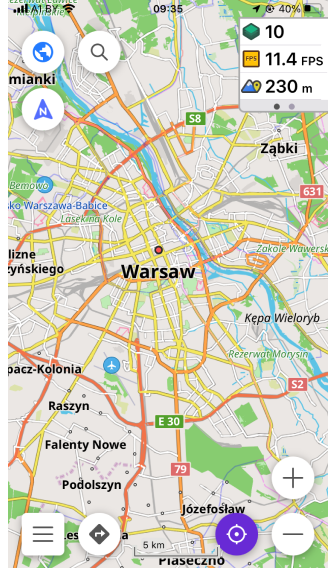 Widgets in the right and left panels can be grouped into Pages. To do this, select a panel, tap Edit, and then tap Add Page. This helps you interact with the map more easily and without distractions when navigating, as well as having multiple sets of widgets for different cases.
Actions panel (Android) / Three-button menu​
Reset to default - return to preset settings.
Copy from another profile - allows you to copy settings made for another profile
Actions with added widgets​
Duplicates for widgets​
You can show Duplicates for the right and left panels at the same time, as well as for each page of widgets. To find options, follow these steps: OsmAnd menu → Configure screen → Widgets (Left / Right panel) → Change order → "+" chosen widget.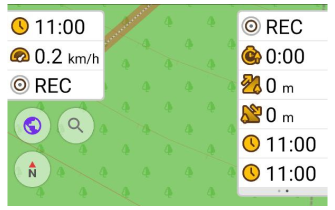 Remove / Delete​
Switch profile​
On the home screen in the Android version, the ability to change profiles is presented as their previously added icons at the top of the screen.
Not all existing profiles are displayed.